20 Feb
Bitcoin Gambling Facts and Fallacies
Is gambling with cryptocurrency legal in Canada?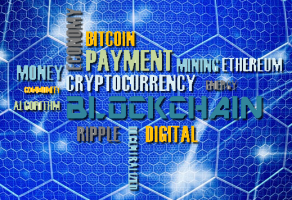 Unless you've been dealing in digital currencies since their inception, it may be hard to believe that Bitcoin has been around for more than a decade already. The first Bitcoin block was mined on January 3, 2009, thus celebrating its 10th anniversary just last month. Yet, there are still many people—the vast majority of the world's population, in fact—that don't understand how cryptocurrency works.
That's okay. Unless you're mining, trading or investing in cryptocurrency, you don't have to understand its nature. What you may have heard, however, is that it's an increasingly popular payment method for online gambling. Some internet casinos even operate exclusively in Bitcoins and other digital currencies. And that often brings about the question…
Is Gambling with Cryptocurrency Legal in Canada?
The short answer is, "Yes". Bitcoin gambling is perfectly legal. Digital currencies are not controlled or backed by any federal government or bank, therefore cannot be deemed legal or illegal by any jurisdiction. Anyone with a valid means of purchasing can buy Bitcoin, Ethereum, LiteCoin, or any other digital coins on the market. Those coins can be spent at any website that accepts them. Therefore, the simple answer is yes, you can gamble online with cryptocurrency in Canada and many other countries.
As for which other countries, the question turns to whether online gambling is legal in the proposed jurisdiction. If online gambling is legal—or in Canada's case, not expressly illegal, falling into that monochromatic 'grey area' of the law—then gambling with Bitcoin is legal, too.
Having followed the rise and fall of Bitcoin—from a distance, thankfully—I can assure you there's an even more important question you should be asking…
Is Bitcoin Gambling Safe?
The volatility of Bitcoin's value is a frightening thing. When it was first adopted, it had virtually no value. After a year, a single Bitcoin was worth about US $0.03. Over the course of 2011, its value went from $1.00, up to $31.00, and back down to $2.00. Then in 2013, it rose to over $200, and by the next year, was valued at more than $1,000, briefly. Its worth grew steadily from there, hitting a high point of $19,783.06 in December 2017, before plummeting back to its current value of about $4,000 (CA $5,158) at time of writing.

Let's stop and take that in for a moment. First of all, it's heartening to know that you don't have to invest several grand to purchase a Bitcoin. They can be bought in minuscule increments. However, what should be devastatingly disheartening is that the value of your coins could be a mere fraction of your investment by the time you use them, or cash them out.
Imagine you spend $100 on Bitcoins. You deposit that into a Bitcoin gambling account, and get lucky enough to win 5x that amount. However, when go to withdraw your winnings, Bitcoin's value has sunk so much that, despite your win, you only receive $80 in cash.
This is the risk we take with digital currencies. So, in conclusion, yes, gambling with cryptocurrency is legal in Canada. But I do not feel it is a safe way to manage your money. You're better off protecting your funds by depositing with eCheck, eTransfer, Interac, prepaid card, etc.
Learn more about choosing the safest online casino payment methods for your needs.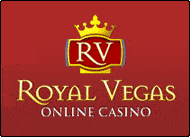 Royal Vegas Canada has been our editor's #1 pick for three consecutive years ! Great compatibility of course (iphones, mobiles and tablets) but also an exciting range of games and promotions. Excellent support teams and quick cashouts… What else to ask for ?
(Remember to gamble responsibly)