15 Aug
Picking an Appropriate Online Casino Deposit and Withdraw Option
Primary considerations for choosing the best online casino payment methods.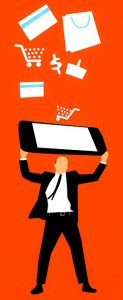 Internet gambling isn't what it used to be. I mean, it is, but it's expanded so much in all directions; from game variety and global capacity, to the plethora of ways to move money in and out of an account. As much as people think they love having so many choices, we all know having less to pick from eliminates a lot of stress from the equation.
To make the process a lot easier, we've provided a brief list of considerations that should help in picking appropriate online casino deposit and withdraw options. Narrowing the list by eligibility, convenience, speed and cost are sure to make your gaming experience a lot easier.
Choosing an Online Casino Payment Method
This isn't like choosing an ice cream flavor. Sure, there are lots of options, but if you don't enjoy your choice, you can always toss the cone and order up another. In the online gambling realm, you're dealing with money—your money—and that isn't something to fool around with. So, before you make your first deposit or withdraw, take the following considerations into account.
Eligibility
The reason online casinos offer so many payment methods in the first place is to accommodate a wide variety of regional players. Eliminating all banking options that aren't available in your country should greatly reduce the overall list, so this should always be the first step.
Convenience
Try choosing a method that's easy for you; preferably one you already have access to. Credit cards, debit cards, eChecks and bank transfers are something most of us already have. Web wallets like ecoPayz and Paysafecard are great options, too, but you'll need to invest some extra time to set up an account if you don't already have one.
Speed
In today's digital age, we aren't the most patient generation. We want what we want, and we want it now. We want instant deposits, granting us immediate access to our account balance for playing the games. We want our winnings in hand as quickly as possible. And we see no reason why we should have to wait a single moment longer than necessary.
Some payment methods are considerably faster than others. For deposits, credit and debit cards, web wallets and eChecks are ultra fast, available within 1-2 minutes, if not instantaneously.
For withdraws, you're going to have to be more patient. Most online casinos require a pending period of 1-2 days before even processing a cashout. From there, web wallets are usually the fastest method, appearing in your account within 0-24 hours. Bank transfers can take 3-5 business days, and you don't even want to know how long you'll wait for a paper cheque!
Be sure to check the online casino website for posted time frames, as they can differ largely from one to the next.
Cost
No one wants to pay to move money. It's our money, and we shouldn't have to pay fees to get it. While deposits are generally free, unfortunately, most withdraw methods will incur a fee of some size.
In some cases, it's the casino that charges a fee, such as a small fee for issuing a check. Other times, it's the processing agent that charges you. Web wallets always charge a nominal fee for receiving money (withdraws), and banks love to charge a nice hefty fee for incoming transfers, whether they be domestic or international.
Speaking of international transfers, take note of accepted currencies. If you have to convert from one currency to another during deposit and/or withdraw, you'll be charged the current exchange rate for that, too. Look closely at the fee schedules for each payment option to make sure you're not paying too much.
All things considered, this may seem like a tedious process. However, once you've scoured the best online casino payment methods and made an appropriate choice, you'll never have to do it again. A little due diligence goes a long way!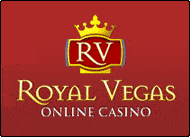 Royal Vegas Canada has been our editor's #1 pick for three consecutive years ! Great compatibility of course (iphones, mobiles and tablets) but also an exciting range of games and promotions. Excellent support teams and quick cashouts… What else to ask for ?
(Remember to gamble responsibly)