10 Feb
Interac Mobile Casino Slots Canada
Best slots app for Canadian players making Interac deposits.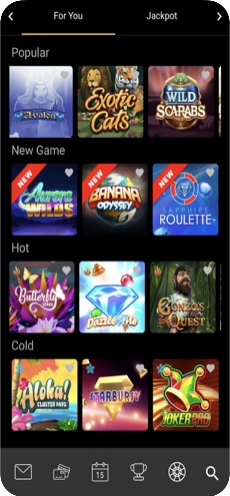 Every real money iGaming operator has a mobile app these days. Go to the Apple iTunes or Google Play app store and search for casino games, and the list is endless! You'd think narrowing the search down to only those that provide real money gambling would help, but it doesn't. The majority of social gaming apps find a way to wiggle the words "real" and "money" into their description so that they get indexed just as readily as the genuine cash casino apps, making it nearly impossible to tell the difference between them.
Being in Canada, and having a preferential affinity for Interac payments, doesn't make it any easier. In fact, the more requisites to filter by, the more difficult the process tends to become. That is, unless you know how to search for it. And if you haven't already figured this out, the Apple and Google Stores will be of no help to you.
Finding the Best Slots App Canadians w/ Interac
The key to solving this problem is found within the first sentence, in the very first paragraph. I told you, "Every real money iGaming operator has a mobile app these days". So, instead of searching through the endless results of an app store, you should be going directly to the source.
You'll find greater success filtering results on a web-wide search engine. Of course, you'll also have to weed out the affiliate websites when doing this, and much like social gaming apps, there are far more affiliate sites than there are online gambling sites – a ratio of about 6,000,000 to 4,000. Again, knowing how to run your search will help dramatically.
The More You Know…
Let's think about this for a moment. Which of these filters will narrow the results the most? We're looking for a "real money slots app", that "accepts Canadian players", and facilitates "Interac deposits". Again, I'll remind you, almost every operator has an app, so that's going to be a very large number. Online gambling is legal in Canada, so you can expect a very high margin of regional player acceptance.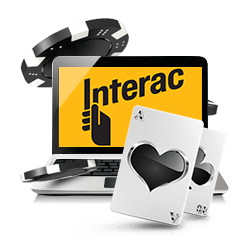 What about Interac payments? If you know anything about the Interac payment method, you can quickly deduce that there won't be a whole lot of operators promoting its acceptance, and those that do are among the iGaming industry's absolute best.
For starters, Interac is a financial payment system that is exclusive to the Canadian market. It was built by five of Canada's largest banks (RBC, CIBC, TD, Desjardins and Scotiabank), and works with over 250 associate banks and credit unions across the country.
Internet banking security is of utmost importance to financial institutions of this magnitude. As such, you can imagine how strict Interac is when it comes to affiliate merchant policies. For many years, Interac only dealt with domestic, Canadian-based companies. As the internet grew more and more popular, Interac Online established connections with international brands.
Intent on protecting customers, Interac's founders determined they would only associate themselves with the most reputable, respectably regulated merchants. It is for this reason that any online mobile casino that promotes Interac can be trusted.
Reverse Engineering Your Search
The obvious solution is to reverse engineer your search, seeking out – first and foremost – Interac online casinos. You already know that these sites are reputable and secure, and that they accept Canadian players. And any casino that's established enough to gain Interac's respect is certainly large enough to support a mobile app.
Once you've narrowed the results, pick a website from the list – they're all good ones – and use Google to scour the website for its mobile app links. For instance, if you chose Royal Vegas Canada (my personal favorite), go to Google and type in this phrase exactly (copy/paste if you have to):
mobile app site:ca.royalvegascasino.com
The first link should take you to their mobile page, where further instructions are offered. You could throw in the term Android or iOS if you like, too. Do this for the domain name of your chosen casino, and before you know it, you'll be accessing the best slots app that meet all of your needs.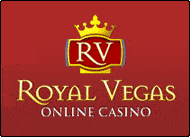 Royal Vegas Canada has been our editor's #1 pick for three consecutive years ! Great compatibility of course (iphones, mobiles and tablets) but also an exciting range of games and promotions. Excellent support teams and quick cashouts… What else to ask for ?
(Remember to gamble responsibly)