21 Mar
Multiple Bankrolls for Multiple Betting Activities
Divvy Up the Stakes: How to separate your bankroll budget for multi-gambling.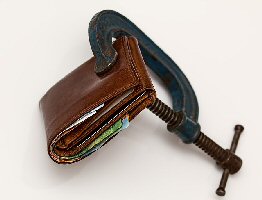 What kind of gambler are you? I'm assuming you are a gambler, if you're reading this. So, what kind of things do you bet on? Are you a casino player who mashes away at the spin button on your favorite slots? Do you skip from one table game to another in hopes of a well-played hot streak? Maybe you stick to the poker tables, seeking out schools of fish to prey upon? Or, maybe you like dropping a little action on your favorite sporting events?
No matter what type of gambler you are, it's critical that you maintain a tight budget on your wagering expenses. It's easy enough to say, 'Okay, I have $200 to play poker with this week', setting that as your buy-in limit and sticking to it. But if you happen to be a multi-gambler like myself – the type who enjoys casinos, poker games and a little sports action on the side – you have to be able to separate your bankrolls into multiple limited budgets.
Seeing as Canada is inching ever closer to the legalization of single-event sports betting, I thought this an appropriate time to broach the subject of…
Setting a Bankroll Budget for Multi-Gambling
Be careful not to lump your entire bankroll into a single cash pot. If you plan to bet on the weekend's big games, join in a poker tournament at the local casino, and play a little blackjack at your favorite online casino during the fast-folding lulls, you'll want to make sure you've got the money set aside for each of these activities. You'd be surprised how easy it is to lose sight of how much money you're spending when you don't divvy up the bankroll properly.
Last month, I headed south across the border to Atlantic City to place a bet on the Super Bowl. I had no doubt Tom Brady would lead the Patriots to yet another victory, and made a sizable amount of cash betting on it. But with the odds heavily in New England's favor, I had to spend a lot to make a little. The odds were, I believe, -139. I posted $500 and collected about $360 in winnings.
Having to place so much down at the sportsbook, I decided to budget just $300 for all other gambling expenses. This I divided into 4 bankrolls; $50 for slot machines, $50 for roulette, $100 for blackjack, and another $100 for the craps table. Normally I would set some aside to play online poker whenever I got the itch, but since I had so much invested in the Super Bowl, I chose to refrain from the virtual felt that weekend.
It worked out great, and even though I lost all of the casino budget, I still ended up ahead when the sports book handed me $860 (hence the reason I held myself to $300 for casino gaming). So long as the Pats beat the Rams, I was guaranteed a profit.
Bankroll Budgeting for Exclusive Casino Players
The greatest thing about casinos is that they have so many different types of games to play. Some may enjoy a single type of gaming, but most of use have at least a few favorites. Even if you're an exclusive casino goer, you may want to divide your bankroll for the different types of games you want to play – slot machines, blackjack, roulette, craps, etc.
Sometimes, we get so caught up in the experience, we might blow through an entire bankroll on the first game we play. If you want to ensure you'll get ample time on all your favorite games, divvy the stakes accordingly. Use the same method described above, sizing your bankrolls by popularity and average cost (i.e. blackjack costs more per play than a slots spin).
Budgeting your Casino Bankroll for a Vacation
Another common problem arises when first-time gamblers make their first trip to Las Vegas. They arrive on day one and hit the casino with vigor. By the time the vacation is over, they're nursing severe sun-burn from sitting by the pool all day because their bankroll budget ran dry days ago.
If you're planning a multi-day vacation, on top of the bankrolling budgeting detailed above, make sure you divide each of your bankrolls evenly by the number of days you hope to spend doing some gambling.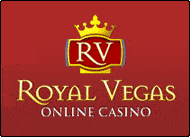 Royal Vegas Canada has been our editor's #1 pick for three consecutive years ! Great compatibility of course (iphones, mobiles and tablets) but also an exciting range of games and promotions. Excellent support teams and quick cashouts… What else to ask for ?
(Remember to gamble responsibly)