28 Jun
Mega Moolah Strikes Again, $3M for Mystery Winner
Microgaming pays another $3 million to mysterious Mega Moolah winner.
Normally, a headline such as this deserves immediate disbursal across the iGaming world's brightly spotlighted news. I, for one, chose to hold back on this story that's been developing for nearly two weeks now. Why, you ask? Because it's the details that make the story, and there's just wasn't that much to say – at least, not yet.
It's true, Microgaming paid out another Mega Moolah strike on June 17, 2019. At that time, all we knew was that the lucky player had taken the jackpot network for a life-changing $3,033,153. Fantastic news, indeed!
But who was this lucky player? Where are they from? What casino were they playing at? What was their first reaction? Did they tell their family? Do they have any plans for all that new-found wealth?
These are the questions any good journalist craves answers to before writing up such a potentially heart-warming announcement to the world. But here we are, 11 days later, and the answers have yet to come forth.
No Details on Mysterious Mega Moolah Winner
The desire to maintain anonymity after a massive jackpot payout such as this is certainly understandable. In fact, most of Microgaming's big winners choose not to reveal their identity to the press. There's nothing wrong or out of the ordinary with that. But since when does the casino at which the golden prize was struck not wish to brag about it?
In most cases, Microgaming will have one of its big-wig executives issue a statement congratulating the winner, followed by a celebratory comment from a spokesperson with the casino where the jackpot was won. No company would want to miss an opportunity for such good press. And yet, that's exactly what has happened, and this isn't the first time.
Oddly enough, this marks the third jackpot strike in a row on Microgaming's aptly dubbed Millionaire Maker that's come with little or no fanfare from the awarding casino or software group. The previous Mega Moolah strike occurred 5 weeks ago, awarding $5,546,538 to someone, playing the game from somewhere. The same could be said three weeks prior to that when some lucky player won the progressive for $8,165,457.
It's almost as if the game's creators decided its progressive wasn't newsworthy anymore, following the announcement that the progressive network had reached the epic milestone of paying out over $1 billion in its 13 year history. The only news story to come out of Microgaming since was in March, when the Mega Moolah jackpot struck twice in 48 hours.
Mega Moolah – By the Numbers
Statistically speaking, there's a lot we do know about this record-setting online progressive slot machine. For instance, including this latest strike, it's now changed the lives of 56 Mega Moolah winners since the game's initial release in 2006. The average mega jackpot release occurs every 8 weeks and 6 days, paying out an average win of $5,858,748.
In its 13 years, the Millionaire Maker has awarded a prize range from as low as $1,013,791, to as high as €18,915,721 (equivalent to CA$28m). The highest strike by a Canadian progressive jackpot winner was $20,057,734 to an anonymous player of Grand Mondial Casino on January 30, 2019.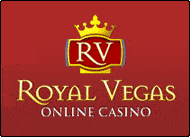 Royal Vegas Canada has been our editor's #1 pick for three consecutive years ! Great compatibility of course (iphones, mobiles and tablets) but also an exciting range of games and promotions. Excellent support teams and quick cashouts… What else to ask for ?
(Remember to gamble responsibly)