4 Sep
Add ComeOn & 1xBet to List of Former UK Licensees
More online gambling companies evacuating the UK.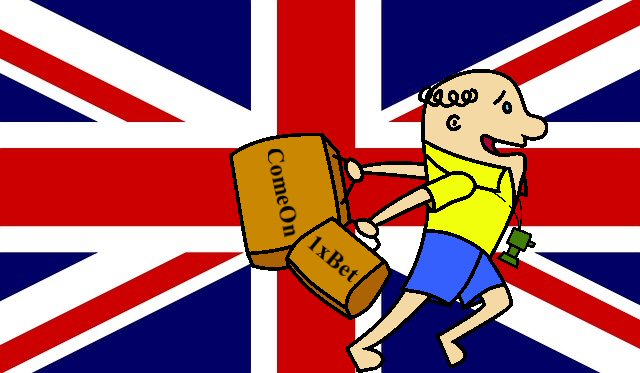 Five years ago, those with an eye trained on the international online gambling industry will remember a mass exodus of operators from the United Kingdom. That time around, it was the region's enforcement of new laws, requiring any operator with a desire to access the UK iGaming market to obtain a costly license, pay a 15% consumption tax, and obey the newly issued regulations.
Upon introduction in 2014, the UK's regulatory stance was considered the strictest in the world. That reputation remains to this day – not because they haven't changed their statutes since, but rather, because they have. The UK's laws continue to get stricter with each passing year. Operators are being held accountable for all manner of responsibility, and player protections are tighter than ever.
With penalties for non-compliance growing larger by the month – it's now normal for the UK Gambling Commission to lash out with 7-figure fines – some operators no longer feel the market is worth their time, money and effort.
More Online Gambling Companies Leaving UK
One month ago, on August 6, 2019, to be exact, I sat in front of this same computer, pecking away at the keys to tell you about the impending departure of two of the global market's most prominent online casinos, Vera&John and InterCasino. The decision was made by the owner of those two brands, JPG Group, who announced that they would be dropping all of their their UK licenses.
As promised, those iGaming sites officially closed their doors to the UK yesterday, September 3. Now, here I find myself again detailing the impending departure of two well-known internet gambling brands, ComeOn and 1xBet. However, this time, the two companies on the list have very different reasons for evacuating the UK market.
ComeOn Shifting Focus to More Profitable Markets
ComeOn Casino, a member of the Cherry Group, has made known its intent not to renew its UK license for reasonably strategic purposes. The operator no longer feels a UK license garners respect. Instead, it's gained a reputation as a financial liability.
ComeOn CEO Lachene Merzoug explains:
"UK is a very mature and highly competitive market and the financial risks are big. We have never had a non-compliance breach, but we've seen competitors being fined big numbers and that creates uncertainty.

"At the same time the UK licence has lost its symbolic value. Before you almost had to have one to be looked upon as a credible company. Today we hold licences in many European countries and given that the UK has never been a big market for us, it's a wise move to put our focus elsewhere."
No timeline for the departure has been published. What we do know is that ComeOn will shift its focus to emerging markets in Denmark, Germany, Malta, Poland, Sweden, and others.
1xBet Escaping Boiling Pot of Non-Compliance Issues
1xBet was in so much hot water with the UKGC, they aren't waiting for their license to expire. In mid August, the online gambling company shut down its UK-facing portal and fled the jurisdiction, tucking their tails as they ran. The move came 48 hours after an admonishing publication in The Sunday Times that unearthed a multitude of allegations of illegal misconduct.
The operator was accused of offering illegal wagers in other markets, including cockfighting, youth leagues. They were found to be advertising on pirated software and media websites. Further allegations includes a "pornhub" topless casino portal, and ads with nude cartoon characters linking back to the UK site.
In its defense, 1xBet blamed third party marketers, saying these issues were beyond their control. However, the company has been busted for this behavior before. They were caught posting ads on pirated movies, providing links to pirated live sports streams, and installing fake editions of popular online casino games – all actions the company was personally responsible for.
1xBet is already gone, but the UKGC isn't content to let them escape so easily. An investigation is already underway, and there will be consequences if and when the accusations are proven. No surprise, 1xBet is not commenting on the situation.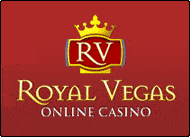 Royal Vegas Canada has been our editor's #1 pick for three consecutive years ! Great compatibility of course (iphones, mobiles and tablets) but also an exciting range of games and promotions. Excellent support teams and quick cashouts… What else to ask for ?
(Remember to gamble responsibly)