28 Jan
Real Money Casinos on Samsung Mobile
How to access the top real money Samsung casino games.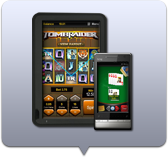 If you're a Samsung aficionado like myself, you should be familiar with the ins and outs of the Android operating system. If you're reading this now, I have to assume you're also interested in accessing the decades old – yes, it's been that long! – suite of real money online casino games. That's good, because today's subject matter has everything to do with learning how to play those games on a Samsung smartphone or tablet.
The first thing you'll need is – drum roll please – a Samsung device! Not just any Samsung device, but one that is at least moderately equipped to handle today's HD-quality graphics and video. So long as your device was built in the last two years, that shouldn't be a problem. Even some of the older ones will work, but the experience might be downgraded by intermittent lag. Which brings us to…
Is My Samsung Device Good Enough?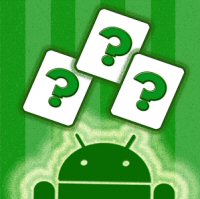 Some games are easier to run than others. RNG-based online casinos are the fastest. They are 100% computer-generated, as opposed to live casino games, where live dealer tables are broadcast via real-time video streams.
A good rule of thumb is to base your game selection on the performance of your device. If you're experiencing any kind of lag, avoid live casino games. If you have a newer device that cost more than a name-brand pair of sneakers, you should be adequately equipped to play any games you like. And when in doubt, trust trial-and-error to answer the question.
Accessing Real Money Samsung Casino Games
Remember when smartphones and tablets went mainstream, and everywhere you went, you heard the same old tag line… "There's an app for that!" Those days are gone. The apps aren't gone, mind you. There's still an app for everything under the sun. But no longer are apps required to play mobile casino games, thanks to the creation of today's newest website coding language, HTML5.
The same websites and instant-play games that were once built in Flash are now programmed entirely in HTML5. This had to be done because mobile operating systems didn't like Flash. HTML5 gave programmers the ability to present all of the same material, content and games, direct in-browser, without altering the user experience. In essence, the desktop version and mobile version of casino websites now mimic one another.
What this means for today's iGamers is that you don't need to download an app to play real money casino games. In fact, many of the top iGaming operators have stopped offering apps altogether, because they only create more work for their programmers. Apps have to be constantly updated. Every time a new game comes along; every time a new promotion is being marketed; why go through all that trouble when a single website can offer the same experience to all users?
As I said before, it doesn't mean all real money casino apps are gone. It just means there's less attention being paid to them by most developers, and players no longer need them to access the games. Having experienced both the app and website version, I can honestly say that there isn't much difference. And when the difference is palpable, I've found the website to work better than the app; at least since about 2017-18.
In conclusion, and to reiterate a short-hand version of the answer to this common question, accessing real money Samsung casino games is as simple as navigating your mobile browser to the online casino website of your choice. See our previous Mobile Casino Player's Checklist for advice on choosing the right online casino.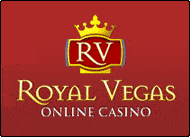 Royal Vegas Canada has been our editor's #1 pick for three consecutive years ! Great compatibility of course (iphones, mobiles and tablets) but also an exciting range of games and promotions. Excellent support teams and quick cashouts… What else to ask for ?
(Remember to gamble responsibly)