13 Feb
Canada Up High Stakes iGaming while UK Seeks £2 Bet Cap
The all-too-literal ups and downs of online betting laws in Canada and the UK.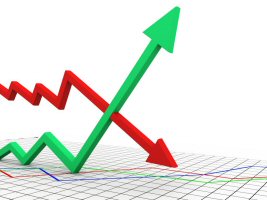 Online gambling laws are always getting more detailed. Every year, various jurisdictions are shoring up one legal problem, or resolving another. Oddly enough, the laws can take very different forms in different regions of the world. Recent actions taken in British Columbia, Canada are the polar opposite of what the UK is threatening to enforce over the course of the year.
In Canada, it would seem all legislative eyes are on capitalizing on revenue, while cutting off the outflow of wagers to offshore operators. The UK resolved that issue a long time ago, and is now looking for better ways to manage the industry – not to increase revenue, but to reduce the social harms associated with internet gambling.
Up sand Downs of Online Betting Laws in Canada and the UK
Just last week, the gaming regulators of British Columbia, Canada announced that they would be increasing both deposit limits and account balance restrictions for members of their provincially-run PlayNow gambling website, effective immediately.
Deposit, Account Balance Limits Rise
Prior to the modifications, players were only able to deposit a maximum of $9,999 per week. That cap was raised ten-fold, now permitting up to $100,000 in deposits in a single week's time. A member's account balance was equally restricted to holding no more than $9,999 at any given time. That limit, too, was raised – this one twenty-five times over – to $250,000.
Why the sudden change of heart, you ask? Simple – because BC regulators know that these caps, while good for cutting down on gambling harm, are encouraging high rollers to take their online gambling to the offshore market.
BCLC made it abundantly clear that its intentions were to discourage citizens from gambling with grey-market websites – websites that are not taxed or regulated by the government of BC, therefore do not generate any money for the province. In a corporate press release announcing the action, the regulator admitted "73% of British Columbians who gamble online" do so at internationally regulated gambling sites.
UK Bet Limits Could Falls to £2 Online
On the other side of the globe, the UK government is taking a completely different approach to iGaming amendments. Following a review of the UK's immensely profitable online gambling industry, regulators are now considering a severe betting cap that's already got investors scrambling for cover.
Neil McArthur, CEO of the UK Gambling Commission, announced this week that the group would take into grave consideration a proposal by APPG MP's to slash the current betting limit down to just £2. This, following an in-depth investigation by the APPG into the social harms of online gambling that recommended doing just that.
As things stand now, the UK lays claim to the world's most successful remote gambling market. Local and international operators are welcome to apply for a license to accept UK players. At the same time, those who obtain a license are required to comply with the world's strictest player protection policies and AML procedures. As such, it's an extremely lucrative market for both operators and investors, but one that requires things to run perfectly smooth and without err.
Having heard the news that UK gambling sites could soon be restricted to the same £2 betting cap as land-based fixed betting odds terminals sent worried investors into a frenzy. Within a few hours of the announcement – which is only a consideration, not a certainty at this point – shares in William Hill fell 8%.
GVC Holdings (parent of Ladbrokes Coral, partypoker, Sportingbet, Foxy Bingo, etc.) and major iGaming software firm, Playtech, each experienced 7% drops. 888, Flutter Entertainment (Paddy Power Betfair) and others fell by lesser degrees. All told, the UK's iGaming companies lost over £500 million in this morning's tumultuous sell-off.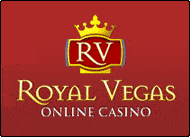 Royal Vegas Canada has been our editor's #1 pick for three consecutive years ! Great compatibility of course (iphones, mobiles and tablets) but also an exciting range of games and promotions. Excellent support teams and quick cashouts… What else to ask for ?
(Remember to gamble responsibly)