17 Mar
Canadian Casinos Closing in Lieu of COVID-19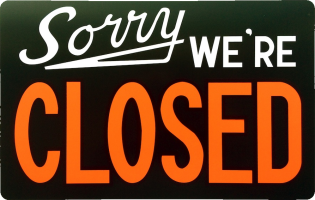 All across the Great White North, casinos are closing their doors. Some are doing so for the first time since their respective grand opening dates as COVID-19, a.k.a. the coronavirus, has set patrons, employees, owners, and provincial governments on edge. Some casinos were closed by government mandate. Others voluntarily closed up shop. A few still remain open, but their crowds are dwindling.
One gambling industry that's not seeing a decrease in patronage is the online vertical. With more and more people staying home, entertainment options are becoming as scarce as household cleansing products on department store shelves. On the plus side, there are more than enough online casinos to serve player needs.
Online Gambling in Canada Soars as Casinos Close
Quebec led the charge to cease operations at all of its commercial casinos and community gaming centres. Loto-Quebec made the official announcement on Friday, March 13. At that time, it was predicted that the casinos would be able to reopen on April 12, if and when the situation becomes more stable. As the virus spreads more rapidly than ever, it's anyone's guess when that will actually happen.
Ontario Lottery and Gaming was next at bat, announcing on Sunday that all of its casinos would close as well. British Columbia's Health Minister issued a similar statement on Monday, ordering all casinos in the province to lock up. The same message came down from officials in Nova Scotia and Saskatchewan, while Great Canadian Gaming voluntarily shut down all of its casino properties across the Atlantic provinces.
Oddly enough, Alberta and Manitoba are the two jurisdictions that have not yet made the move to close their casinos and bingo halls. As of yesterday, Manitoba's largest casinos remain open. Some closed their table games and shut off a number of slot machines to encourage social distancing, but guests are still being welcomed, and the same is occurring in Alberta.
Needless to say, local residents and city councils – not to mention disgruntled employees – are questioning the motives of provincial governments, who generate billions of dollars each year from these properties.
While it's true that the few casinos that remain open are still attracting customers, the numbers have fallen dramatically; so much so that the establishments may be forced to close under the pressure of negative turnaround.
Virus Highlights Safety and Security of Online Casinos
I've spent years authoring articles about online gambling, with safety and security measures being among the most important topics for first-time users. Since this whole thing began, I've made a point to steer clear of the topic of COVID-19. Now, I feel it's not just noteworthy, it's of critical importance for those who find casino games pleasurable in such times as these.
Players can still press their luck with online casinos. They present a safe way to participate in the exact same games, without leaving your home. Via desktop or mobile, you can play for real money or for free. You can even continue to enjoy the communal atmosphere of table games with a real live dealer and fellow players by accessing one of the many live dealer casino platforms.
Where you reside will determine which internet gambling sites you have access to. Please refer to our Provincial Guide to Legal Online Gambling in Canada for more information on where Canadians can legally gambling online, segmented by province.
Note: To our Albertan and Manitoban readers, I urge you to make the smart decision not to visit the gambling facilities that, as of writing, remain open. Either find another way to pass the time, or do your gambling online.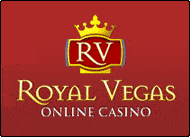 Royal Vegas Canada has been our editor's #1 pick for three consecutive years ! Great compatibility of course (iphones, mobiles and tablets) but also an exciting range of games and promotions. Excellent support teams and quick cashouts… What else to ask for ?
(Remember to gamble responsibly)