22 Aug
Masse Frustrated by Sports Betting Bill Delays
"More problems, more delay", for single event betting on sports in Canada.
Last year this time, Canada's sports fans were eager about the prospect of a single-event sports betting bill finally being passed by Parliament. It's what so many of us have always dreamed of – the option to bet on a single sporting event. Picking a team to win a basketball game, a football game, a hockey game, without having to make multiple picks that lower the odds of winning; Such are the legal stipulations of Canada's sports lotteries, to date.
When the US repealed its sports betting laws in 2018, unleashing all manner of gambling on athletic events in any state willing to regulate it, Canadians felt it was the final straw. Supporting that cause, as he has in every year occupying the seat of Windsor MP, is Brian Masse. On Friday, his frustration grew so great, he gave Parliament a verbal lashing for continuing to drag their feet on the matter.
Prorogation of Parliament Sets Sports Betting Bill on Shelf
On Friday, Prime Minister Justin Trudeau made the tough decision to prorogue Parliament. It's not a move you see very often, but when it happens, it brings all legislative considerations to a screeching halt. Anything left on the table gets shelved for a given period of time. That includes Bill C-218, a.k.a. the single-event sports betting bill, introduced by MP Kevin Waugh in February.
At that time, Parliament was visibly shifting its stance on sports wagering laws. After years of nay-nay-nay, politicians were finally listening to the people, and considering a wide-spread vote of yay-yay-yay. But then, the world was plunged into global paralysis. It struck such a heavy blow across Canada, all else was seemingly forgotten. Including Bill C-218. But MP Masse never forgot.
Battle Rages on for Single Event Betting on Sports in Canada
"We were promised in this past election a sports betting fix would be an easy one to get done and here we are a year later — more problems, more delay," said Masse on Friday at a gathering outside Ontario's Caesars Windsor Casino.
Masse was joined by Unifor Local 444 President Dave Cassidy and a host of its members. The group was there to shed light on the current situation for the union's members, antagonized by PM Trudeau's decision. His prorogation of Parliament has put yet another nail in the coffin of single-event wagering, and it's further crippling the 2,400 meployees of Caesars Windsor; the second largest employer in the city, behind Fiat-Chrysler Automobiles.
"This is a decade-old file that we've been working on in our local alone," said Cassidy, overlooking the Detroit River from the casino's entrance. He spoke of Canada's ease of access to online sports betting with offshore websites, and the lost opportunity to capitalize on that revenue; revenue that the local gaming industry and government could certainly use.
"Right across the ditch behind us, they're opened up at 15 per cent capacity right now and they have single-sports betting. That's our competition," he continued. "It's so important that we get this facility open. Until we can get moving forward with that, it's a problem."
The Parliament's agenda is not expected to be reset until the fall.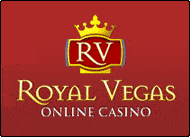 Royal Vegas Canada has been our editor's #1 pick for three consecutive years ! Great compatibility of course (iphones, mobiles and tablets) but also an exciting range of games and promotions. Excellent support teams and quick cashouts… What else to ask for ?
(Remember to gamble responsibly)