14 Sep
UK: Remote Gaming Licensees to Display Status
Impending changes to UKGC's online gambling license status rules.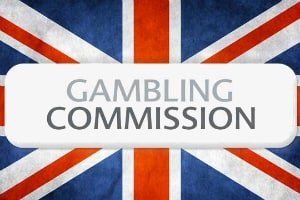 Ever since the British government chose to officially regulate and license remote gambling activities in the UK, local regulators have been tasked with consistently improving and updating the laws surrounding the iGaming industry. The two main goals have always been to protect players and prevent money laundering.
This week, another change in online gambling laws was made. Its intent is to provide customers with immediate knowledge of an operator's license status. For now, operators are being informed of the change so that they can prepare for the law's implementation next month.
Change Coming to UKGC's Online Gambling License Status Rules.
For more than five years, the Licence Conditions and Codes of Practice (LCCP) have required all operators approved by the UK Gambling Commission (UKGC) to publish their license number, along with a UKGC logo, on their website. This display is meant to tell customers that the website is licensed by the UKGC, meaning it is a safe and legal place for British punters to do their iGaming.
According to the regulator, that is no longer enough. Following a proposal consultation earlier in the year, the UKGC is electing to amend the current laws so that an operator now must display not just the license, but the status of that license, in plain view on its website.
The changes will come to LCCP sections 8.1.1 and 8.1.2 of the display of licensing conditions portion of the UK's remote gambling legislation. It will also see the addition of a new section 8.1.3. According to a press release by the Gambling Commission on July 30, 2020, these changes will:
standardise the type of information that must be displayed on business-to-customer (B2C) and business-to-business (B2B) websites and mobile applications about an operator's licensed status, and
extend the requirements to non-commercial societies, local authorities and external lottery managers offering access to lottery products online.
The new requirements to display license status will go into effect on October 31, 2020.
Safety Not Guaranteed for Online Casino Goers
While the action is a good one, it does not guarantee the safety of online casino fans. Just like the former requirement to display a UKGC logo, designating license approval, clicking on the attached link is the only way to prove it is legitimate.
I could create a website right now displaying the logo of the UKGC. I could come up with a false license # and display that too. Come October, I could steal the new status information from approved operators and publish that as well. I could even link it to the license info of a real operator to make it look legitimate. Any customer that doesn't take an extra moment or two to verify the information would be easily duped.
It's your job, as a responsible online gambler, to check up on the information we see displayed. When viewing any iGaming license, you should click on its link. That link should take you to the website of the regulator, and to the page in which the license status is displayed. The UKGC's license info includes what website URLs are actively authorized under its license. Skim over this info, and you'll know, without a doubt, whether the online gambling license status is accurate or unscrupulously fabricated.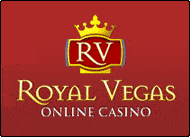 Royal Vegas Canada has been our editor's #1 pick for three consecutive years ! Great compatibility of course (iphones, mobiles and tablets) but also an exciting range of games and promotions. Excellent support teams and quick cashouts… What else to ask for ?
(Remember to gamble responsibly)