11 Jan
UK Online Gambling Giant Entain Rejects MGM Bid, Says Bye to CEO
UK online gambling giant Entain says "No" $11bn, "Bye" to CEO.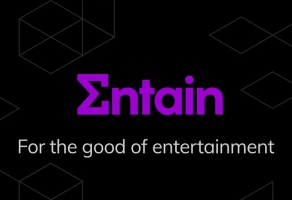 In two seemingly unrelated stories, things went from "oh crap", to "bloody hell!" for the UK's largest iGaming company, Entain Plc (formerly GVC Holdings). Since the turning of the calendar, Entain has received one bout of shocking news after another. First, it was learned that global gambling giant, MGM Resorts International, had issued an all-share takeover bid of £8.1 billion (US-$11.1bn). Soon after, Entain announced it would reject such a bid from MGM, as it "significantly undervalued" the company. Then, adding insult to injury, came a shocking letter of resignation from Entain CEO, Shay Segev.
Where to begin, but at the beginning…
MGM Bids $11bn for UK Online Gambling Giant
In the first days of January, 2021, MGM Resorts International floated an all-share offer of approximately £8.1 billion for Entain Plc, which owns and operates a number of the UK's largest retail and online gaming companies, including Ladbrokes, Coral, Gala, Partpoker, and Sportingbet. The deal would see MGM and Entain trading stocks, with Entain shares being valued at 0.6 of each MGM share.
MGM also teased a potential "limited partial cash alternative", which the company's dominant shareholder, Barry Diller's IAC (InterActiveCorp), would consider funding. Soon after, IAC announced it would add up to $1 billion in cash value to the deal.
MGM's bid valued Entain at 1,383 pence per share, amounting to a 22% premium on top of the previous business day's closing price (Dec 30, 2020). More importantly, it would give MGM full control of the partnership's 2018 joint ventures in the US iGaming market; a market that's evolving so quickly, analysts estimate its value to reach $8.4 billion by 2024.
Considering the struggling state of UK gambling operations, expectations were high that Entain's shareholders would jump on such an offer. Shares rose 25% at Entain, signaling the largest intraday increase since 2009. However, the entire bid was more of a tease than anything, due to the UK's new National Security and Investment Bill. Any foreign investment in a qualifying British company or asset must first get clearance by the UK government, with a specific timeline invoked thereafter. Based on those laws, MGM has until February 1 to propose a genuine bid for the company.
In the meantime…
Entain Rejects Undervalued Bid from MGM
In a shocking turn of events, Entain quickly said it would not even consider the offer, with or without government consent. In a statement issued later that day (Jan 4), Entain said the bid "significantly undervalues" the FTSE 100 company. Entain went on to request additional information from MGM, "in respect of the strategic rationale for a combination of the two companies".
In short, even though MGM's offer is not an official one, Entain made it clear that it would not accept such a low bid, but are interested in understanding why MGM thinks it would be mutually beneficial.
And then this happened…
CEO Shay Segev Gives 6-Months Notice
It was "out of the pot and into the frying pan" for Entain this week as company head, Shay Segev, handed in his letter of resignation Monday morning. Segev hasn't held the position for all that long. The former Director was promoted to CEO in July 2020, following the equally-unexpected resignation of his 13-year predecessor, Kenny Alexander.
According to reports, Segev will continue acting as CEO for the UK retail and online gambling giant for up to six months, as per the terms of his notice, or until a replacement is appointed. Entain said Segev's decision came after he was offered a more rewarding position as co-CEO of the immensely successful sports streaming platform, DAZN.
"We are sorry that Shay has decided to leave us," reads a statement from an Entain chairman, "but recognise that we cannot match the rewards that he has been promised." The missive goes on to confirm that Segev's departure "changes nothing" in regards to their response to the takeover bid.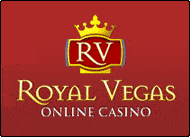 Royal Vegas Canada has been our editor's #1 pick for three consecutive years ! Great compatibility of course (iphones, mobiles and tablets) but also an exciting range of games and promotions. Excellent support teams and quick cashouts… What else to ask for ?
(Remember to gamble responsibly)