25 Jan
Legal Online Gambling – Canada vs.
Regional disparity of French and Canadian online betting markets.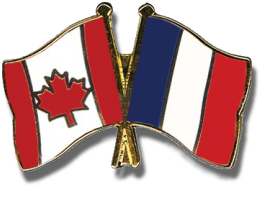 The term French Canadian is synonymous with the history of the Great White North. A French Canadian is a direct descendant of the French colonists who settled this land hundreds of years ago. But as individual terms, French and Canadian cultures aren't so alike anymore, especially when it comes to the way each national body views online gambling.
Canada was the first to acquiesce to internet betting, with British Columbia being the first province to host a legal, provincially authorized and regulated gambling website in 2004. France did not enact regulatory guidelines authorizing iGaming until 2010. In doing so, each country took a very different path.
Disparity of French and Canadian Online Betting Markets
The most glaring difference between these two country's iGaming protocols is the level of government that controls it. In France, a single entity, ARJEL, is responsible for the regulation of all online betting. In Canada, the federal government has very little to do with it. Each province has the right to regulate internet gambling, if and how they wish. The result is disparity between each province's regulatory regime.
Only half of the 10 Canadians provinces actually host online betting services. British Colombia was the first, and offers the most expansive betting menu; lottery, keno, instant wins, casino games, live casino tables, sports lottery, pool betting, poker and bingo. Next was Quebec, hosting a similar line-up of number and sports lotteries, casino games, instant wins, poker and bingo. Manitoba liked the idea, but chose not to get directly involved. Instead, they chose to piggy-back off BC's already proven iGaming portal. Then came Ontario, launching a site in 2015 similar to Quebec's, minus online poker. Last in line is New Brunswick, which added online casino games to its lottery sales in November 2020.
So what is it all of these Canadian online gambling sites have that French online gambling sites don't? Online casino games. When France passed iGaming laws over a decade ago, legislators refused to allow casino games to be played online for real money. The only major online markets offered in France are sports betting, poker and horse race betting.
Canada Leads Casino, France Wins in Poker & Sports
Canada's big claim to fame is obviously the provision of online casino games – something France prohibits entirely. In turn, the French have the upper hand in both online poker and sports betting markets.
Like most iGaming countries around the world, France allows a wide range of sports markets, from straight bets on single events, to futures, parlays and a lot more. Those Canadian "sports lotteries" we talked about above are highly restrictive, permitting parlay bets only.
Both countries offer an online poker market, but in France, locally regulated websites are able to share their player pools with markets in other EU states, like Italy, Portugal and Spain. Canadians are all pooled together on the Canadian Poker Network, which shares players between BC, Manitoba and Ontario only.
French and Canadian Online Gambling Commonalities
There are a few things these two regions have in common, as well. My personal favorite – neither charges their residents taxes on gambling winnings; (which is more than can be said for Canada's neighbors to the south).
Another preferential treatment of the law is that accessing international gambling sites is not illegal. Neither country has laws prohibiting players from accessing foreign gambling sites, nor are foreign operators prohibited from accepting French or Canadian players. Everyone can appreciate freedom of choice.
What this means is that, in Canada, where local sports markets are limited to parlays, anyone can bet with an offshore sportsbook to get a wider variety of options. Likewise, in France, players can do their online casino gaming with plenty of websites; just not those licensed by ARJEL. So in the end, the French and Canadian online betting markets aren't so different, after all.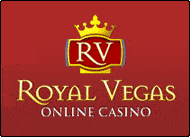 Royal Vegas Canada has been our editor's #1 pick for three consecutive years ! Great compatibility of course (iphones, mobiles and tablets) but also an exciting range of games and promotions. Excellent support teams and quick cashouts… What else to ask for ?
(Remember to gamble responsibly)