27 Apr
CA Sports Betting Bill One Step from Goal Line
One Last Hurdle Before Canada's Sports Wagering Bill C-218 Wins Race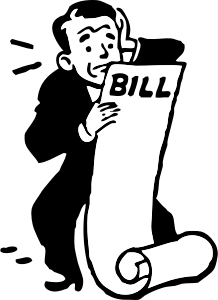 The checkered flag is about to drop on a legislative race nearly a decade in the making. Since 2012, multiple sponsors from different sides of the political fence have been trying to pass a single-event sports betting bill in Canada. Now, just one step remains between that dream becoming a reality.
Legislation that would eliminate the prohibitive boundaries between betting on single-game sporting events has moved forward, once again. This time, Bill C-218 was approved by the House of Commons, following a third debate and affirmative vote. This game-changing piece of legislation is now on its way to the Senate, where its ultimate fate will be deiced.
One Last Hurdle for Canada's Sports Wagering Bill C-218
Bill C-218, the Safe & Regulated Sports Betting Act, was proposed in February of 2020 by Saskatoon / Grasswood MP Kevin Waugh. Soon after, the catastrophic events of 2020 began to unfold, once more leaving the question of single-event betting to stew on the back burner. It wasn't until Federal Justice Minister David Lametti introduced a similar piece of legislation, Bill C-13, late last year, that hope was renewed.
As everything thought Lametti's bill would get fast-tracked, it turned out Canada's legislators liked the verbiage of MP Waugh's C-218 a little better. They didn't just pick it up for another read, they began making the necessary adjustments (which weren't many) and moving through the legislative process like a fresh doughnut on a conveyor belt.
As you may already know, C-218 is a measure that would amend the text of paragraph 207(4)‍(b) of the Criminal Code, just enough to give individual provinces and territories the right to regulate betting on single sporting events, both in person and online. At present, the Criminal Code limits sports betting to parlay wagers on multiple events, wherein all picks must be correct to win a prize.
The only sporting event in which bettors can wager on a single outcome is horse racing. Likewise, the only alterations to the verbiage of C-218 were minor adjustments protecting the federally-regulated, pari-mutuel nature of horse racing in Canada. With those amended protections in place, the bill now has something it never had before – the support of all political parties.
Wrangling Up Billions in Lost Wagering Revenue
As usual, it takes money – and a whole lot of it – to get the wheels of legislative reform moving. In this case, it's somewhere between $14 billion and $28 billion greasing the gears.
$14 billion is the amount of money industry experts and analysts predict is already being wagered every year by Canadians on single event sports. But Canada is missing out on all that money, because it's being wagered with online sportsbooks running their operations from overseas. Such websites are not illegal, thus billions of dollars are simply flowing offshore.
As for the $28 billion, that's the amount of money a more recent publication from Deloitte Canada suggests the country's sports betting industry could grow to handle within five years of regulation. It's an awfully confident figure, considering the first year is only anticipated to see $500 million, but you have to respect the ambition behind it.
CA Sports Betting Bill One Step from the Goal Line
Following positive reviews by the Commons' Justice and Human Rights Committee, the House of Commons made its final recommendation for approval of Bill C-218 on Thursday. Now, there's only a single step remaining. The bill must make its way through the Senate and receive majority vote. Considering how the measure was fast-tracked through all previous steps over the last few months, there's little doubt that it will reach the finish line.
Among the most hopeful individuals for passage of Canada's sports wagering bill is John Levy, CEO of Score Media. "Now that Bill C-218 has been passed by the House, we look forward to the Senate swiftly carrying the ball over the goal line," said Levy in a statement Thursday night.
Score Media is just one of a bevy of betting-related businesses that are receiving major investments following the news. Score Media and Gaming (SCR.TO)(SCR), Bragg Gaming Group (BRAG.TO), FansUnite (FANS.CN) and others are witnessing notable spikes in share value as the anticipation for expansion in Canada's gambling market is reaching its most climactic stage to date.
Time to Give Canadian Sports Fans What They Want
After years of limiting Canadians to betting on parlay-style sports lotteries, politicians see eye to eye with the betting public. They want to right to bet on sports the same way fans in other countries have done for years; the same way millions of American gamblers have been doing since the US government overturned a law outlawing sports wagers (outside Nevada) in 2018.
"Canadians have demonstrated overwhelming support for this update to the federal legislation, and this was reflected in the strong cross-party backing for the bill," said Adam Arviv, CEO of Bragg Gaming, in a statement. "It's a strong step forward for the Canadian legal gambling market and a win for the Canadian economy."
Deloitte Canada is predicting the economic growth to reach much further than just the legal gambling market. It should also have a significant impact on employment, spurring countless openings in the fields of IT, telecom media and secure payment processing systems. As land-based casinos begin reopening, it should stand to benefit them as well. Patrons who've been crossing the board into the US to bet on sports will finally be able to do so at local establishments.
Of all who celebrated the affirmative movement on C-218 last week, none could have been more pleased than the bill's author, MP Kevin Waugh. "This bill has the potential to unlock new growth opportunities, reduce illegal betting and generate revenues for both the sporting industry and governments," said the Saskatchewan Conservative Thursday night.
You can get more information on readings and votes for Bill C-218 at LEGISinfo, or read the full text of the bill here.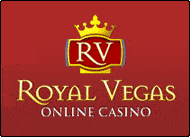 Royal Vegas Canada has been our editor's #1 pick for three consecutive years ! Great compatibility of course (iphones, mobiles and tablets) but also an exciting range of games and promotions. Excellent support teams and quick cashouts… What else to ask for ?
(Remember to gamble responsibly)