12 May
Ontario Study Finds Sportsbooks More Addictive
Study Says Online Casino Gaming Less Addictive than Sports Betting
There's a new study out that suggests sports gambling is more addictive than non-sports gambling. It's not the act of gambling on sports, or the sportsbooks themselves that feature more addictive features or betting lines. According to researchers, it's the personality type associated with the majority of sports fans that's leading to great risk for addiction.
The study was funded by Gambling Research Exchange Ontario and published on April 4, 2021. the research was conducted by Alysha Cooper, Katrina Olfert, and corresponding author, Harvey H. C. Marmurek, of University of Guelph, Ontario. It's formal title:
Predictors of Problem Gambling for Sports and Non-sports Gamblers: A Stochastic Search Variable Selection Analysis
Study Finds Sports Gamblers at Higher Risk of Addiction
Researchers conducted a survey of 1,280 self-proclaimed gamblers in Ontario. Of those, 596 confirmed they had placed sports wagers in the last 12 months. Each participant was asked to score their betting behavior in terms of key at-risk and problem gambling indicators. These include topics such as…
betting beyond one's financial means;
gambling large sums of money to achieve the same degree of excitement;
financial, health, or relationship problems derived from gambling.
"We asked a lot of questions about their motivations, their cognition, their impulsivity," said lead author, Marmurek. "[Sports bettors] tended to rate higher on just about everything. They are higher on intellectual challenge as a motivation, for example. They are also higher overall on impulsivity."
The study suggests that the majority of sports gamblers are young men, and that they tend to have a more positive attitude towards gambling in general. They feel they have more self-control, and a higher chance of winnings. All of these behaviorisms contribute to a notably higher level of risk for problem gambling.
But the researchers also suggest that sports betting, in and of itself, is not the culprit. They suggest it is a particular sort of behavior and personality type that is most attracted to sports betting, and that people exhibiting such behavior/personality, are inherently at greater risk.
"They are more likely to say that they stick to it because they think they are going to win," says Marmurek.
One thing the vast majority of the survey's participants agreed on was that, "there is likely more harm than benefit," he said. "But sports gamblers have a more positive attitude overall so their rating of 'do the harms outweigh the benefits'…is lower than for non-sports gamblers."
Online Casino Gaming Less Addictive than Sports Betting
When it comes to non-sports gambling, such as live and online casino games, the study indicates that bettors have more realistic views of their odds, and as a direct result, more control over their spending.
"For non-sports gamblers, the main conditions under which they tend to lose control is when they are in a bad mood," revealed Marmurek. A big loss can be a trigger for an emotional downswing, which can lead to riskier behavior, like placing larger bets.
Sports bettors, according to Marmurek, actually experienced the opposite effect. "It's when they're on a winning streak, when they're in a crowd, when they're excited, when their team is winning, that's when they lose control."
Slower-paced casino games like blackjack, pai gow poker, and even roulette, are less likely to cause a player to lose their cool – so long as they aren't placing excessive wagers, that is. Games such as these gives participants time to think and relax between decisions. The excitement is there, especially following a win, but that brief cooling off period could mean all the difference.
Looking Ahead: Single-Event Betting Regulation in Canada
The results of this study couldn't be more appropriately timed – or inappropriately timed, depending on your viewpoint. There is a measure, Bill C-218, on the Senate floor right now. That bill, if passed, would expand regulations that currently restrict provincial sports lotteries to multi-game parlays, to allow for betting on single-game sporting events.
Over the last few years, the push for sports gambling expansion in Canada has gotten progressively stronger. Initially, it was a handful of politicians, spurred on by businesses and organizations with a vested interested in that expansion, who threw their support behind it. Now, with casinos closed all across the country, and gambling revenue taking up less and less space in government coffers, virtually everyone with a vote on the matter is leaning towards 'Yay'.
This particular bill – extremely similar, if not identical, to a series of bills that have been unsuccessfully mulled over in the last decade – picked up a lot of steam since its introduction in February of 2020. The last few months, especially, have seen it moving at a rapid pace through the federal government's corridors. In April, it breezed through the House of Commons with a vote of 303-15, and now awaits the final hurdle – the determination of the Senate. As fast as this bill is moving, if passed, there's little doubt regulations will be scripted, licenses awarded, and operations launched with similar haste.
Education and Awareness the Key to Risk-Minimization
While there have been a number of studies and publications touting the benefits of single-event betting regulation – largely aimed at financial advantages – up until now, virtually no productive research has been published regarding the potential harms. It's not likely this new information will stand in the way of Bill C-218's all-but-guaranteed passage, but it may have a positive impact on how provincial gaming regulators and sportsbook operators conduct their operations.
The most important feature of a full-scope sports gambling feature must be the heightened effort in education. Making everyone keenly aware of the risks associated with sports betting could be the key to a safer retail and online betting experience for all.
"However it's implemented," said Marmurek, "there will have to be a lot of messaging in the venues. There is messaging now, but there will have to be increased messaging related to sports betting to make sure people place their limit on themselves, gamble responsibly and don't let their emotions carry them away."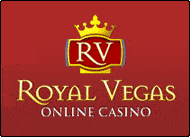 Royal Vegas Canada has been our editor's #1 pick for three consecutive years ! Great compatibility of course (iphones, mobiles and tablets) but also an exciting range of games and promotions. Excellent support teams and quick cashouts… What else to ask for ?
(Remember to gamble responsibly)