5 Dec
Using Interac e Transfer at Online Casinos
The high demand of Canadian e Transfer casinos that accept Interac.
If you live in Canada and utilize the internet on a regular basis, you've probably heard of the security-driven online banking method known as Interac. It's not a bank, nor is it a standard payment processor. It's a fast and ultimately safe e Transfer facilitation program established by the nation's largest banks to help protect their members.

Interac has been around for decades. It was founded as a non-profit inter-bank network in 1984 by five of the country's most prominent banks, RBC, CIBC, Scotiabank, TD and Desjardins. The idea was to create their own inter-banking debit card system, necessitated by the fact that Canada's economy was simply too advanced in those days to attract other major card brands like Visa and MasterCard.
Over the years, Interac has developed into a mass-market payment system used by millions of Canadians. In 2010, the organization submitted a request to become a for-profit company, but the federal Competition Bureau rejected the application. To this day, Interac is the cheapest, fastest and easiest way transfer funds and make purchase over the internet.
Interac e Transfer at Online Casinos
Like traditional internet merchants, online casinos accept payments over the world wide web. They are simply another form of e Commerce. So it makes sense that players who are familiar with this payment method would be keen on facilitating an e Transfer with Interac.
In that regard, there's both good news and bad news. The good news is that highly reputable Interac online casinos do exist. The bad news is that there aren't very many of them. They are, in fact, quite rare.
The problem is that Interac is not an international payment method. It is networked exclusively by Canadian financial institutions. Thus, of the thousands of internationally regulated online gambling websites, only a few accept Interac e Transfers. And when I say few, I mean very few. I can count them on my fingers.
The most famous are Bodog Casino and Slots.lv. If you want to bet on sports, you can try Bodog Sports, while bingo fans can look for their lucky number on Bingoville. Note, however, that these sites are all licenced in Antigua and Barbuda, where regulations are lax.
The websites themselves are reputable, but should a player have a complaint, the regulatory authority does not offer mediation. You're generally better off with a reputable operator like LeoVegas or Royal Vegas, regulated in distinguished jurisdictions like Isle of Man, Malta or the UK. These sites don't currently advertise Interac deposits, but you can always try contacting customer support to see if Interac e Transfers are an option, and if so, how to set them up.
Canadian e Transfer Casinos that Accept Interac
There's more good news, though. All of Canada's homegrown online casinos accept Interac deposits. Their game variety is more limited than international sites, but they are a safe, secure and well regulated option. The following gaming sites, and their respective jurisdictions, are listed below. Note that only players physically located in those jurisdictions are eligible to play for real money.
| | |
| --- | --- |
| Website | Jurisdiction(s) |
| ALC.ca | New Brunswick, Newfoundland and Labrador, Nova Scotia, Prince Edward Island |
| EspaceJeux.com | Quebec |
| HPIbet.com | Northwest Territories, Nunavut, Ontario, Yukon |
| PlayNow.ca | British Columbia, Manitoba |
| PlayOLG.ca | Ontario |
How Does an Interac Casino e Transfer Work?
To use Interac for e Transfer casino deposits, all you need is an Interac PIN. To receive one, you'll need an account with any of Canada's participating banks. Don't worry, if you have a bank account in Canada that offers an online banking model, odds are you have access to Interac. It's linked to all Big Five banks, Desjardins, National Bank, President's Choice Financial, Tangerine and most credit unions, as well as some other financial service providers.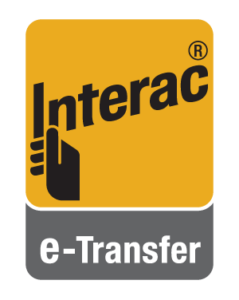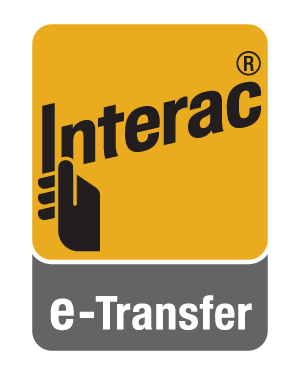 There are more than 250 of them in all. You can find a complete list here, or just log into your online banking account and look for the Interac logo. Press on that link, and you'll be able to set up an email address (for receiving money) and a PIN (to send money).
With that out of the way, using Interac becomes a relatively simple, and wholly secure process. These aren't like traditional online casino deposits, where you enter some info and press a button. There's a little more work required, but that little bit of extra work translates to a whole lot more security and peace of mind.
Plus, Interac is almost always a free service. The $4.00 fee is generally passed on to the recipient (i.e. the online casino). Rarely does an operator, or any online merchant for that matter, pass that cost on to the customer.
How to Deposit with Interac E Transfer
The process may vary at different gambling websites, so take these instructions with a grain of salt. To start, log in to your online casino account and navigate to the cashier's deposit section. Choose Interac e Transfer as your preferred deposit method. Here, you'll be given brief instructions to complete the transfer.
You may actually be required to set up the deposit through your online banking service first. Or, the casino may want you to start the process on their end. Either way, you will need to do two things. You'll first select a security question and answer, and then you'll provide the recipient (the casino) with the answer to that question. The instructions provided by the casino will help you do this.
Once the payment process is started, your bank will send an automated message to the casino, either via email or mobile text message. The message will contain your chosen security question. The casino will then have to reply to that message with the correct answer, previously supplied by you. With that done, the transfer will be complete, and the funds will be available almost instantly in your casino account.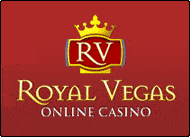 Royal Vegas Canada has been our editor's #1 pick for three consecutive years ! Great compatibility of course (iphones, mobiles and tablets) but also an exciting range of games and promotions. Excellent support teams and quick cashouts… What else to ask for ?
(Remember to gamble responsibly)