22 Feb
Benefits of iDebit eChecks at Canada Casinos
Rapid ascendancy of iDebit eCheck casinos in Canada.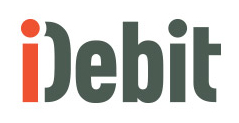 Over the years, Instadebit, or "iDebit" as it's colloquially known, has grown to become one of the most popular ways for Canadians to deposit and withdrawal at online casinos. The iDebit payment model is built on an electronic funds transfer (EFT) system that mimics electronic checks, or "eChecks".
Its popularity is based on a range of advantages. iDebit is invariably secure, and one of the fastest, most cost effective modes of payments available, especially for Canadian online casino enthusiasts. It is an accepted deposit method in over 30 countries, but only available for withdrawals in one. Lucky for us, iDebit's base of operations are right here in Canada. That mans only Canadian residents can use the method for processing withdrawals. They're incredibly fast about it, too.
Can I Trust iDebit eChecks?
Yes, iDebit eChecks have been around since 2002. The payment processor maintains the highest level of security measures and a very strict privacy policy. Unlike many other payment systems, the company will never share any user's information with third parties. Members don't have to worry about things like fraud or unsolicited emails.
Instadebit is an electronic wallet (eWallet), operating like any other online bank account. Users can fund the account through the secure server, then use those funds to make purchases at merchant websites or deposits at any Canada online casinos that accept iDebit.
How do iDebit Deposits Work?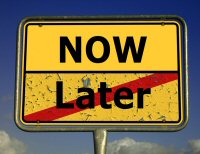 iDebit deposits are delivered just like eChecks, so they are always instant. All you need to make a casino deposit is an iDebit account and a physical bank account. Once these two accounts are linked, the user can make a deposit. The purchase amount will be withdrawn from their iDebit account (if sufficient), or directly from the bank account it's linked to.
Deposits will appear immediately into the player's casino balance, due to the EFT account checking system. When an EFT is placed, the processor receives a notification as to whether the appropriate funds are available, or insufficient. If available, the funds are instantly credited, even though it could take a few days for the money to actually leave the user's bank.
How do iDebit Withdrawals Work?
As I said before, only Canadians may request an online casino withdrawal via iDebit. Once submitted, there are two waiting periods. First is the payment processing time of the online casino. Most operators require a 24-48 hour processing period, so you're looking at about 2 days to get the money moving.
Next, there's a transfer period for the funds to actually arrive in the user's iDebit account. This part can take anywhere from 1-3 business days. That's the same approximate time frame online casinos wait to receive a player's money when they deposit. Unfortunately, player's don't get instantly credited by banks like they do from casino operators. But in the greater scheme of things, a 3-5 day waiting period for an eCheck transfer is incredibly fast.
What Will It Cost Me?
Thankfully, iDebit eChecks are one of the cheapest online casino banking methods available today. Signing up an account is absolutely free. Linking to a bank account is also free. Online purchases and casino deposits are free as well, so long as the funds are coming directly from your Instadebit account.
If the iDebit account is not sufficiently funded, the money will automatically be withdrawn from the user's linked bank account instead. This will incur a fee of CAD $2.00. However, users can transfer funds from their bank into their iDebit account for free to avoid this.
The only other fee iDebit charges is a transfer fee for receiving money into the account. Placing a withdrawal from an online casino will cost $2.00. If the funds being received are being issued as a refund from an online casino or merchant, this fee is waived.
Instadebit does charge a currency conversion fee, depending on the current exchange rate the day a payment is submitted. However, Canadian casino players will never be subject to this fee so long as they only deposit with operators that permit CAD deposits and withdrawals.
iDebit eCheck Casinos in Canada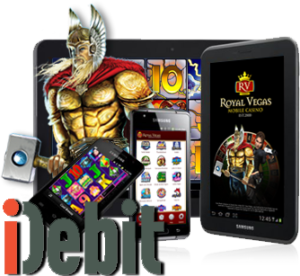 Being such a popular medium for Canada casino payments, you'll find a multitude of operators promoting iDebit eChecks. There are, in fact, right around 200 iDebit Casinos that accept Canadian players and CAD deposits.
Don't choose a casino just because Instadebit is a viable banking option, though. While this payment method tops the list in terms of security, privacy and cost, that level of quality isn't reflected by every gaming operator that employs it.
The top iDebit eCheck casinos in Canada are those with a long-standing reputation for ultimate customer satisfaction. Operators like Royal Vegas (est. 2000), Spin Palace (est. 2001), and Platinum Play (est. 2003) are among the most distinguished in the online gaming space. Longevity and integrity like theirs go a long way in building trusting relationships with players.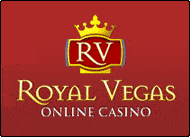 Royal Vegas Canada has been our editor's #1 pick for three consecutive years ! Great compatibility of course (iphones, mobiles and tablets) but also an exciting range of games and promotions. Excellent support teams and quick cashouts… What else to ask for ?
(Remember to gamble responsibly)