12 Apr
Microgaming promotes Equality in Gambling and Betting Industry
Microgaming joins equality initiative to boost the presence of women in gambling.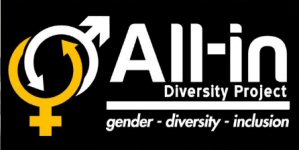 The gambling industry is immense, with thousands of companies and operators all over the globe contributing. Among them are only a few who shine forth as genuine leaders. Isle of Man-based Microgaming is the most recognized leader in the online gaming sector, with Caesars Entertainment heading up the land-based category.
These two companies, and numerous others, are spearheading an equality initiative to ensure women have a rightful place in the gambling and betting workforce.
It's called the All-In Diversity Project, and its primary goal is to promote gender equality in gambling sector, including areas of corporate governance, recruitment and equal pay.
Equality Initiative for Women in Gambling
According to the initiative website, "The All-In Diversity Project is an industry-driven initiative to benchmark diversity, equality and inclusion for the global betting and gaming sector." The project will utilize data collection from employee surveys and the 'All-Index' to deduce progress and collaborate on ways to reach their goal.
All operators in the gambling and betting industry are encouraged to get involved. Employees of all genders and rank are invited to pre-register for the All-Index Webinar, scheduled to take place on May 9, 2018. The Webinar will explain the initiative, the process, and how to participate in an All-Index survey.
Participation in the All-Index is crucial to the success of the project. The tool is designed to provide measurable data that will help "understand where we are as an industry, where we want to go and decide how to get there". As the initiative so eloquently puts it:
"We believe we can't fix what we can't measure."
Microgaming Supports Diversity in Gambling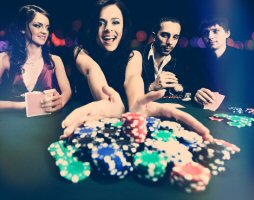 This week, Microgaming became one of the founding members of the All-In Diversity Project. The online gaming software giant has favored diversity for years. It was only natural for Microgaming to join the initiative, along with other major operators like Caesars Entertainment, Gaming Innovation Group, IGT, Kindred Group and Paddy Power Betfair.
"Our diverse workforce helps keep us strong, dynamic and moving forward," lauds Microgaming CFO John Coleman. "It is important that we identify industry-specific barriers to inclusion and diversity so we can continue to work on areas where we can help diversity thrive. We look forward to working with All-in Diversity and being part of the driving force aimed at creating a more inclusive environment within the industry for years to come."
Kelly Kehn is the co-founder of the project, and principal consultant of Kelly A. Kehn Consulting Ltd.; a company she lunched in 2016 to help iGaming businesses grow through product development, commercial strategies, gamification, and diversity.
"We are proud to welcome Microgaming to the Founding Membership of All-in Diversity Project," says Kehn.
"The team at Microgaming brings a breadth of industry knowledge and expertise to the table with their brands, products and policies as well as a real passion for people which is reflected in the diversity of their teams spread across the world. There is no limit to what we can achieve with this calibre of supplier on board."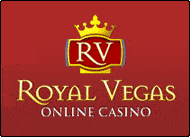 Royal Vegas Canada has been our editor's #1 pick for three consecutive years ! Great compatibility of course (iphones, mobiles and tablets) but also an exciting range of games and promotions. Excellent support teams and quick cashouts… What else to ask for ?