31 Aug
Best in Breed: Multi-Use Mobile Casino Bonus Promotions
An online casino bonus Canada players can enjoy over and over.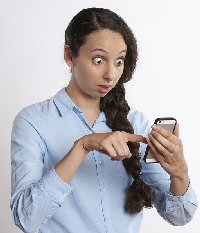 If there's one thing the online casino industry is famous for, it's their endless stream of promotional campaigns. Internet gambling is easily one of the world's most competitive industry. Having no physical boundaries, a single website can, theoretically, cater to millions of players from just about anywhere in the world. And with thousands of websites vying for your interest, the easiest way to attract new players is to entice them with generous bonuses, freebies and other offers.
With customer acquisition as the primary goal (and retention running a close second), it's no surprise that the most generous promotions are geared towards new players. It's the reason so many seasoned online gamblers bounce from one casino to the next; to grab the biggest bonuses and, with a little luck, cash out on the operator's generosity. But if that's the goal, a new player's run with an online casino could be cut rather short. That is, unless you can take advantage of one of Canada's multi-use mobile casino bonus promotions.
An Online Casino Bonus Canada Players Can Use Over and Over
Among all the different types of online casino bonuses, there's only one that has the ability to reward a new player time and again. Don't get me wrong – it's not an endless stream of free credits. But it will let a new player earn a generous bonus on top of multiple deposits.
Instead of receiving one big bonus on your first deposit only, there are some Canadian-facing casino websites that offer a respectable match bonus on the first three or four deposits. Collectively, these two types of bonuses might be worth a similar overall amount, but for most of us, the multi-use casino bonus is far easier to take full advantage of. I'll try to explain through a simple example.
100% up to $1,500 vs. 4x 100% up to $300
Let's say there are two online casinos you're thinking about joining. One has a new player bonus of 100% up to $1,500, paid out on the first deposit only. The other is promoting a 4x deposit bonus of 100% up to $300 (like the one at Royal Vegas Mobile). So the first offer is worth up to $1,500, and the second only $1,200.
Now, if you're a high roller, that first offer is a good one, delivering the highest amount overall. But if you're not willing to drop four figures on a single deposit – the very first deposit with a new casino, no less – you're going to miss out on the promotion's full value anyway. Instead, you could deposit $300 and snag the full $300 bonus at the other website; not just once, but up to four times, spread out over a period of time. Thus, it's easier for a recreational gambler to collect the full $1,200 bonus over four deposits, than a single $1,500 bonus in one.
Always Read the Fine Print
To make sure you really are getting the most bang for your buck, always read the fine print before taking advantage of any online casino bonus. Canada is not a country of suckers. We know when we're getting a good deal or not. The truth is, a lot of mobile casino bonus promotions come with terms so outrageous, it's all but impossible to clear them and cash out any winnings.
What you'll want to look for are the wagering requirements (i.e. the amount you must bet to clear the bonus), eligible games, and the time you have to complete WR before the bonus expires. A good WR is usually between 30-40x the deposit+bonus. Eligible games should include your favorites, whether they be slots, table games, video poker, etc. As for expiration, anything between 30 and 90 days is reasonable.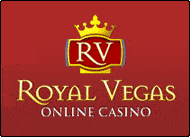 Royal Vegas Canada has been our editor's #1 pick for three consecutive years ! Great compatibility of course (iphones, mobiles and tablets) but also an exciting range of games and promotions. Excellent support teams and quick cashouts… What else to ask for ?
(Remember to gamble responsibly)