30 May
Online Casino Payment Method FAQ
FAQ: New player guide to the best online casino payments.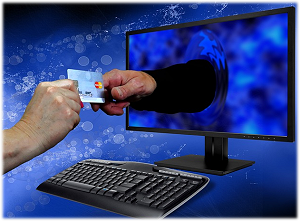 For new players, some of the most common questions revolve around banking methods. Which ones are the safest, fastest, cheapest, easiest, etc? And can all of those preferences be rolled up into one perfect method?
That's dependent on a lot of things.
New Player Q&A: Best Online Casino Payments
Unfortunately, the most common question of all—What's the best online casino payment method?—cannot simply be answered. There's no one payment option that's better than all the rest. It's all dependent on a variety of factors.
The following Q&A will hopefully help you determine which best suits your needs, based on your situation and location.
Why So Many Payment Methods?
When you visit and online casino's banking page, you may find an exhaustive list of payment options. Operators love to brag about this, but they are mostly region-specific. If you're in Canada, Sofort Uberweisung won't do you much good. Conversely, Interac is useless outside of Canada.
Suffice to say, the more countries the operator accepts players from, the longer its list will be. You'll only have access to a fraction of them, depending on where you live.
Are Credit Cards the Best Deposit Option?
Credit cards can be a very good option for depositing at online casinos, and they are always at the top of the list. But are they the best payment method? Not really.
They are perfectly safe—as safe as using them on any reputable merchant website. Visa and MasterCard are the most commonly accepted, while AmEx and Discover are more rare. The problem is that credit card withdraws are limited, if not restricted entirely. You'll need to find an alternative withdraw method.
Are eCheck / Bank Transfer Deposits Safe?
Bank transfers and eChecks are also a safe option, so long as the operator is reputable (but that goes for all deposits). They are usually free, and incredibly fast thanks to EFT technology. It's like writing a check, but without the paper and pen. You'll need your account number, and your bank's name and routing number, to complete the transaction.
For withdrawals, however, bank wires can be expensive, and eChecks aren't an option. Again, an alternative method for cash outs is recommended.
Why Are Some Methods Deposit Only?
The most common complaint about some deposit methods, like credit cards and eChecks, is that players can't use them to withdraw money, or are limited in the amount they can cash out. For instance, a withdraw can only be requested via credit card up to the amount originally deposited with that same card. If you deposit $100, then win $200, you can only withdraw $100 to the card.
Although an option, having to utilize multiple payment methods can be annoying. For this reason, many players prefer online payment processors, capable of facilitating all deposits and withdraws.
What are Online Payment Processors / Web Wallets?
Chances are, you've heard of some of these services before. PayPal, Neteller, Skrill; these are all online payment processors, or web wallets (aka eWallets). They are essentially online banks.
You can deposit money into them from your bank, or link your eWallet account directly to your bank. You can then use this account to deposit at online casinos. Withdraws can be made to the online payment processor, then transferred back to your bank. Most web wallets provide a free ATM card for convenient cash withdraws, too.
What if I Don't Have a Bank Account?
If you don't have a bank account, you can still play for real money at online casinos. You'll need to find one that accepts prepaid cards, selecting a brand that's available in your area (Visa gift cards, NetSpend, PaySafeCard, etc.) Visit your local retailer, purchase a card, then use it just like a credit/debt card to deposit.
When you're ready to cash out your winnings, choose to receive a check by mail. It can take a few weeks for this check to arrive, but once it does, you can cash it at most banks. You might be charged a fee to cash the check, but if you don't have a bank account of your own, these are the best online casino payments you'll have access to.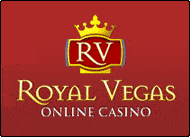 Royal Vegas Canada has been our editor's #1 pick for three consecutive years ! Great compatibility of course (iphones, mobiles and tablets) but also an exciting range of games and promotions. Excellent support teams and quick cashouts… What else to ask for ?
(Remember to gamble responsibly)