16 Jul
Importance of Mobile Compatibility in Online Casino Gaming
How important is online casino mobile compatibility?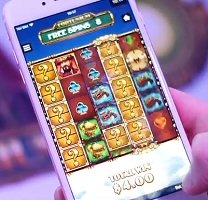 In years past, mobile compatibility for online casino gaming was an exceptional feature, available for the select minority of users that took advantage of mobile casino games. Software developers were still exploring this unique avenue of iGaming, just as players were becoming comfortable with the use of smartphones and tablets to access such things. 
Times have changed a lot since then. Now in 2018, mobile technology is rampant. Almost everyone on the face of the planet owns a smartphone and/or tablet. We use them in our everyday lives. In fact, many of us would go so far as to say we could no longer exist without them. 
As a direct result, the popularity of mobile casino gambling has skyrocketed. The technology has been around for the last decade, and yet it wasn't until 2017 that mobile finally superseded desktop and laptop computers as the number one access point for internet gamblers. In 2018, most online gamblers are now mobile-also, if not mobile-only, users. 
Importance of Online Casino Mobile Compatibility 
Today, mobile compatibility is no longer an option for members of discerning gambling websites. It is a critical function that no operator should be without. A few online casinos do continue to accommodate PC and Mac users only, but their clientele is noticeably dwindling. 
Any operator that fails to upgrade their services for mobile users will, inevitably, vanish into the sea of obsolete oblivion. Even those that continue to offer mostly-compatible mobile services must put more emphasis on this increasingly popular route of access. It is imperative to survival in such a highly competitive industry. 
It's Not All About Android and iOS Anymore 
In the early stages of the mobile gambling movement, operators focused on Android and/or iOS compatibility. First, most casinos chose a single mobile OS market to target, before expanding into the top two markets. Common campaigns would tout things like: 
"Play our new iOS casino games!" 
"Slots and blackjack for Android mobile!" 
"Our mobile casino is now Android & iOS compatible!" 
Once an operator got to that third stage, they were smooth sailing. But now, it's no longer enough. Gaming software developers were ignoring niche markets, and those who took the time to cater to them would be recognized as industry pioneers. So, eventually, mobile casinos compatible with Blackberry and Windows Phone finally emerged. 
Now, in 2018, online casinos that fail to support compatibility for all major operating systems—even the little niche market guys—are considered behind the times. 
Elements of the Best Mobile Compatible Casinos 
To compete in today's market, a mobile casino must provide the complete user experience. Players must find the mobile website to be just as aesthetically appealing and navigable as the desktop version. It should include all of the same features, and least most—if not all—of the same games. 
Online gambling enthusiasts are much harder to please these days. The average customer utilizes both desktop and mobile, and demands the highest quality everything; security, game variety, software, banking, support, promotions, etc. The discerning client of yesteryear is the proverbial 'average Joe' of 2018. Thus online casino mobile compatibility is just the tip of the iceberg.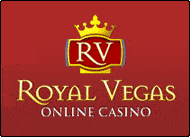 Royal Vegas Canada has been our editor's #1 pick for three consecutive years ! Great compatibility of course (iphones, mobiles and tablets) but also an exciting range of games and promotions. Excellent support teams and quick cashouts… What else to ask for ?
(Remember to gamble responsibly)