23 Feb
5 Tips for Winning DFS Fantasy Sports
Pick'em and Stick'em: How to win Daily Fantasy Sports contests.
Daily fantasy sports, aka DFS for short, is a whole new breed of sports betting. If you're familiar with straight up bets on athletic contests, forget all that you know. The standard rules of sports betting do not apply here. If you've ever managed a fantasy team, however, you're already a step—nay, a few flights of stairs—ahead of the game.
For the remainder of this article, I'm going to assume you know the basics of DFS. If not, the internet has a wealth of information – go forth and learn! Then come back here to read our quick tips for winning DFS fantasy sports.
How to Win Daily Fantasy Sports
Knowledge is power, and in this case, power can translate to profit. Please take in the following advice to give yourself a strategic advantage in edging out your opponents.
#1 Understand the Skill Factor in DFS
Most forms of gambling are ruled by chance. This puts players at an inevitable disadvantage, relying solely upon luck to come out ahead. DFS has everything to do with skill. The bettors who know the sport, teams, players and current statistics, and use that knowledge to place their bets, will win more often than those who don't. It's that simple.
#2 Become an Expert
Whatever sport you intend to pick fantasy teams in, you must become an expert on. Watch the games, highlights and recaps. Watch sports TV shows, listen to sports radio, and pay close attention to the commentators as they spew forth statistics. Keep up with player injuries and historically good/bad match-ups.
#3 Rain or Shine
It's unseasonably chilly in Ohio, where the Cleveland Browns will take on the Buffalo Bills. Statistically, the Browns are favored to win by 10, but the Bills no how to catch a ball and keep their footing in icy conditions. You take their defense to stop Cleveland and maybe their RB to score well. Paying close attention to the weather, and how different teams/players perform in different climates, can give you a critical edge in DFS betting.
#4 Look for Mismatches
Offensive and defensive mismatches happen all the time, especially in basketball and football. For example, in the NFL, if a star receiver is matched up against a CB who's 5 inches taller, or a defensive coach that likes to double-team the best wide-out, he's probably not going to get as many yards on this day.
#5 Cash Games vs. Tournaments
To win a daily fantasy sports cash game, you just have to come in slightly better than the top 50%. Whether you're competing against one other punter, or a thousand of them, the payout is going to be even money. All you have to do is place above average to win. Handicap to the tilt and pick the best players you can.
Tournaments are a whole other monster. In these DFS events, you have to place way higher in the betting pool, but for a shot at a much bigger prize. For these games, it's not about picking the absolute best up to now, but taking the volatile players who could come out of nowhere to be the day's top scorers.
To sum that up, tournaments require more risk for higher reward, whereas cash games are pretty straight forward. Choose wisely, my friend!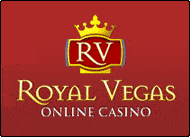 Royal Vegas Canada has been our editor's #1 pick for three consecutive years ! Great compatibility of course (iphones, mobiles and tablets) but also an exciting range of games and promotions. Excellent support teams and quick cashouts… What else to ask for ?
(Remember to gamble responsibly)