28 Dec
HeadsUp Preps for CA Sports Gambling
HeadsUp gets a step ahead in Canadian sports wagering.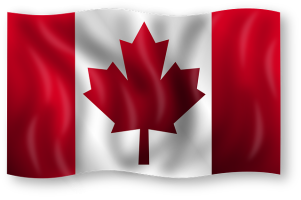 Canada's gambling market is poised to fire off like a rocket as early as Spring 2021. That is, assuming the latest introduction of a single-event sports betting bill is passed into law. At present, passage is considered imminent by every so-called expert, and it's got the big wigs at HeadsUp Entertainment hoping to capitalize on the pending legal sportsbook explosion.
It was announced last week that HeadsUp Entertainment, former owner of the Canadian Poker Tour, is making bold moves to secure a leadership role in the upcoming legalisation of single-event sports betting in Canada. The company is preparing to launch a new media platform next week, is in talks with potential sportsbook software partners, and is even courting the possibility of a strategic merger and/or acquisition.
Getting a "HeadsUp" on Canadian Sports Wagering
The CA gaming firm has been looking for a big opportunity. This one fell right into their lap, almost immediately after the appointment of Doug Wilson as their new chief executive. Wilson took the reigns on November 16, 2020. Ten days later, on November 26, Canada's Minister of Justice and Attorney General David T. Lametti introduced legislation to make single-event betting "regulated and safe" in Canada.
The Calgary-based company wasted no time planning for its future in sports betting – again, assuming the legislation passes. The first point of action will take place in the first week of January with the launch of their new targeted media content delivery platform. The goal of the media platform will be to identify and acquire new bettors in the regulated market.
According to reports, HeadsUp Entertainment is in discussions with two unnamed sportsbook software providers as potential partners. The CEO confirmed HeadsUp is also negotiating a strategic media partnership with a potential candidate for merge or acquisition.
"The rapidly evolving opportunities in the Canadian market, as well as in other countries, are very encouraging and our team has been anticipating licensing and government regulation that we are strategically poised to take advantage of."

–CEO Doug Wilson
All of Canada Betting on Change
Finance Minister Lametti's sponsored Bill C-13 was introduced to the House of Commons in late November. If the House and Senate both approve the measure, betting on single sporting events would no longer suffer federal prohibition. But that doesn't mean it would become instantly legal, either.
The bill would give each of Canada's provinces and territories the right to authorize and regulate single-event betting. Regulating jurisdictions would have the authority to license retail sportsbooks, and to operate online sportsbooks, much the way British Columbia, Ontario and Quebec conduct online casino operations.
From a marketable business standpoint, expansion of the Canadian sports wagering industry presents a vast opportunity for growth.
"The forthcoming legislation and subsequent changes to the Criminal Code of Canada will allow for HeadsUp to be positioned for rapid growth, taking to market platforms in sports betting, into an industry estimated to be over $14bn in annual gross gaming revenue as estimated by the Canadian Gaming Association," said Wilson.
The timing was impeccable for the Calgary firm. Up until these events began unfolding, HeadsUp was aiming to acquire Curacao-licensed iGaming company VIP Entertainment Group. When Bill C-13 came to the table, the company immediately and rightfully angled away from the plan. Any dealings in grey market online gambling could destroy their chance of approval for regulation in Canada.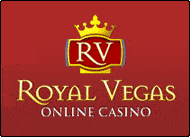 Royal Vegas Canada has been our editor's #1 pick for three consecutive years ! Great compatibility of course (iphones, mobiles and tablets) but also an exciting range of games and promotions. Excellent support teams and quick cashouts… What else to ask for ?
(Remember to gamble responsibly)