18 Jan
Score Lauds Future in CA Sports Betting
Score Media encourages shareholder optimism as CA sports bill nears second reading next week.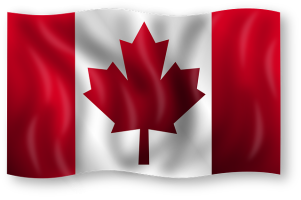 What would happen if the Canadian federal government passed the Safe and Regulated Sports Betting Act? How much would change? Sports betting is already legal in Canada – it has been for years, albeit in limited doses. The truth is, yes, it would change everything.
Single-event betting would boost revenue for provinces. It would encourage Canadians to place their bets legally and locally, rather than with underground bookies and offshore gambling sites. It would give sportsbooks the chance to compete for your business; something the provinces' monopolized online casinos have failed to provide. And for one company, it could – and surely would – generate more revenue than market analysts are giving them credit for.
Score Media Excited by CA Sports Bill
In a publication geared towards shareholders and potential investors this morning, Score Media painted a beautiful picture of a bright, lush future for its shareholders. It spoke of the benefits sure to befall the company following the probable legalisation of single sports betting in Canada. It highlighted US market trends that foreshadow the munificence of Canada's impending market. Most of all, it encourages shareholders to delight in the fact that Score Media's products are already 2x to 8x more popular than all other major sports media brands in Canada.
Score Media and Gaming is the parent company of multiple sports-related digital apps and websites. For those of you who aren't familiar, there are five major sports media networks in Canada. They are, in order of prevalence:
theScore
TSN
Rogers Sportsnet
ESPN
Yahoo Sports
Back in 2012, Rogers Communications acquired theScore, but left behind its digital assets. Those digital assets are the property of Score Media and Gaming, and are poised to benefit largely from competition in a legal market.
So, while the company no longer owns the television media side of theScore, they are still highly encouraged by the fact that it is the most popular brand in the country. Ratings indicate theScore is 2x more popular than TSN, and 8x as popular as ESPN Canada.
Scoring the Competition in CA Sports Betting
If passed – and Score Media is certain it will be – Bill C-13 will authorize Canada's 10 provinces and 3 territories to regulate single-event betting on sports. Existing laws only allow for multiple pick (parlay) betting. Such restrictions have led to an exorbitance of grey market and black market betting; so much so that experts believe legal, provincial, "white market" sport lotteries only make up 3.45% of all sports betting throughout Canada.
The CGA estimates that Canadians spend $14.5 billion per year on sports wagers, with the market breakdown as follows:
| Type of CA Sports Betting | Annual Spend | Percentage |
| --- | --- | --- |
| Local Grey/Black Market Single-Sport Betting | $10bn | 68.97% |
| Offshore Grey Market Single-Sport Betting | $4bn | 27.59% |
| Local White Market Sports Lotteries / Parlays | $0.5bn | 3.45% |
| Total | $14.5bn | 100% |
As Score Media reports, the passage of Bill C-13, the Safe and Regulated Sports Betting Act, would "introduce competition for the single sport gambling market in Canada to eliminate unregulated/illegal black market gambling and to increase taxation on gambling revenue."
Score Media believes it is undervalued by market analysts. It has already launched a ScoreBet betting app in the legal US states of Colorado and Indiana, and is soon to go live in Iowa. Market shares are low here, likely because theScore doesn't rank all that high among the top sports media outlets.
In the US, ESPN's Sports Center leads the ratings, followed by Bleacher Report, Bartstool Sports, Wave, Clutch Points, and Overtime Sports, with theScore trailing at #7. ScoreBet has clinched 7% market share in Colorado and Indiana, and anticipates a similar 7% in Iowa. But in Canada, where theScore is the leading source of media for sports fans, ScoreBet is expecting to secure a much greater portion of the market.
Good News For Score Investors
Score Media is confident that it's being undervalued by "at least 25%", and is encouraging shareholders and potential investors to take advantage before the CA sports bill undergoes its second reading next week.
"With Bill C-13 back on the table on January 25 in the House of Commons and the potential for a US up-listing, we believe that Score Media and Gaming has at least a 25% upside to the current share price," reads the company statement. "Sports Gambling legalization has been a growing trend in North America and Score Media and Gaming looks poised to capitalize on this."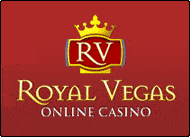 Royal Vegas Canada has been our editor's #1 pick for three consecutive years ! Great compatibility of course (iphones, mobiles and tablets) but also an exciting range of games and promotions. Excellent support teams and quick cashouts… What else to ask for ?
(Remember to gamble responsibly)