9 Mar
Why Canadian Neteller Casinos No Longer Exist
Learn why there are no Neteller casinos Canada, and the best alternative payment options for Canadian online casinos.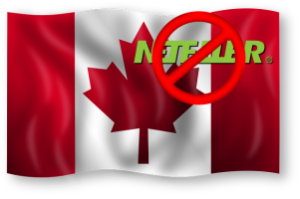 For more than a decade, Neteller has shunned the Canadian iGaming community. The company discontinued service to Canada's residents (for online gambling purposes) back in 2007. Yet, to this day, I continue see Canadians attempting to register Neteller accounts, assuming it's a great way to deposit and withdrawal.
In the following text, I'll explain exactly why Neteller fled the Canadian online gambling market oh-so long ago. Then, I'll provide you with a list of the best alternative payment methods that are available to online casino enthusiasts here in Canada.
Why No More Neteller Casinos Canada?
After getting into quite a bit of trouble with US authorities in January 2007 – two of their founders were detained by federal police as they stepped off an plane in Florida – Neteller decided to rethink its global payments strategy. They chose to withdrawal services from several other countries where they felt the legal status might be questionable. That included Canada.
It's not that online gambling is illegal in the Great White North. That's not the problem at all. Offshore companies have never faced prosecution here, because there are no laws prohibiting them from accessing Canadian players. That is, unless they have a 'physical presence' in Canada.
And therein lies the problem… Neteller has a physical presence in Canada. It always has. In fact, Neteller originated in Calgary, Alberta in 1999. Its parent company, Paysafe Group, is now headquartered in Isle of Man, but still holds offices in Gatineau and Montreal, Quebec.
So, in order to avoid any potential backlash from the Canadian government, Neteller made the executive decision to invoke a "cessation of Canadian transfers to gambling merchants," effective April 9, 2007. Since then, the company has stopped supporting Canadian accounts entirely.
In Neteller's Support section, under the topic, "Where does NETELLER provide service?", the current list (as of writing, March 9, 2018), does not include Canada. This could change at any time, but after 11 years, I wouldn't hold my breath.
Best Alternative Payment Options for Canadians
There are several other ways for Canadians to move money to and from internationally regulated online casino accounts. Some are faster, some are cheaper or more convenient. But they all work, safely and securely. This is not an exhaustive list, but does include the most common and tursted alternative payment methods for Canadians.
Interac e-Transfers
Run by the largest banks of Canada, Interac has become one of the most secure, cost effective ways to fund online gambling accounts in Canada. Interac woks with almost all Canadian banks, credit union and other financial institutions. If you have an account with any of them, you already have access to Interac. There's no need to register for this free service.
Interac e-Transfers work by facilitating secure payments between your bank and the online casino website. You'll never have to share any sensitive banking information with the gambling operator. Simply choose Interac as your payment option. You'll be redirected to the Interac website to select your bank, then redirected once more to your bank's website to login and complete the payment.
Entropay Virtual Visa
Entropay is a Virtual Visa account that allows Canada's online casino players to purchase Vouchers at retail locations all over the country. Those vouchers can then be used to deposit at international casinos where Entropay is accepted. These payments are highly secure and provide a rare level of anonymity in today's iGaming age.
Users can also fund an online Entropay account (the eWallet version) and transfer funds directly from their bank. The only drawback is that accounts cannot be set up in CAD, thus currency exchange fees will apply. On the plus side, using an Entropay eWallet account (versus voucher) allows players to withdrawal funds as well.
InstaDebit
InstaDebit, or iDebit, is a Canadian-based online payment system that gives players easy, fast and extremely secure access to deposits and withdrawals. Although this service is a viable deposit method for players in many countries, only Canadians are permitted to use it for withdrawals. Aren't we lucky!
To use iDebit, you'll need to register a free account and link it your bank account. From there, you can transfer funds into InstaDebit, or simply make a payment and have the funds transferred from your bank directly. The iDebit payment model relies on EFT, so all deposits are instant, even though it may take a few days for the casino to actually receive the money.
Instant eChecks
Instant eChecks work almost exactly the same way as InstaDebit, except that it cuts out the third-party 'middle man'. An eCheck mimics a paper cheque in every way, aside from there being no real paper involved. The transaction is completed entirely online, using the same instant, EFT payment system as iDebit.
To deposit via eCheck, select this method of payment from the online casino's banking page. You'll need to provide the bank's name and routing number, and your bank account number; the same info found on a paper cheque.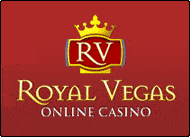 Royal Vegas Canada has been our editor's #1 pick for three consecutive years ! Great compatibility of course (iphones, mobiles and tablets) but also an exciting range of games and promotions. Excellent support teams and quick cashouts… What else to ask for ?
(Remember to gamble responsibly)